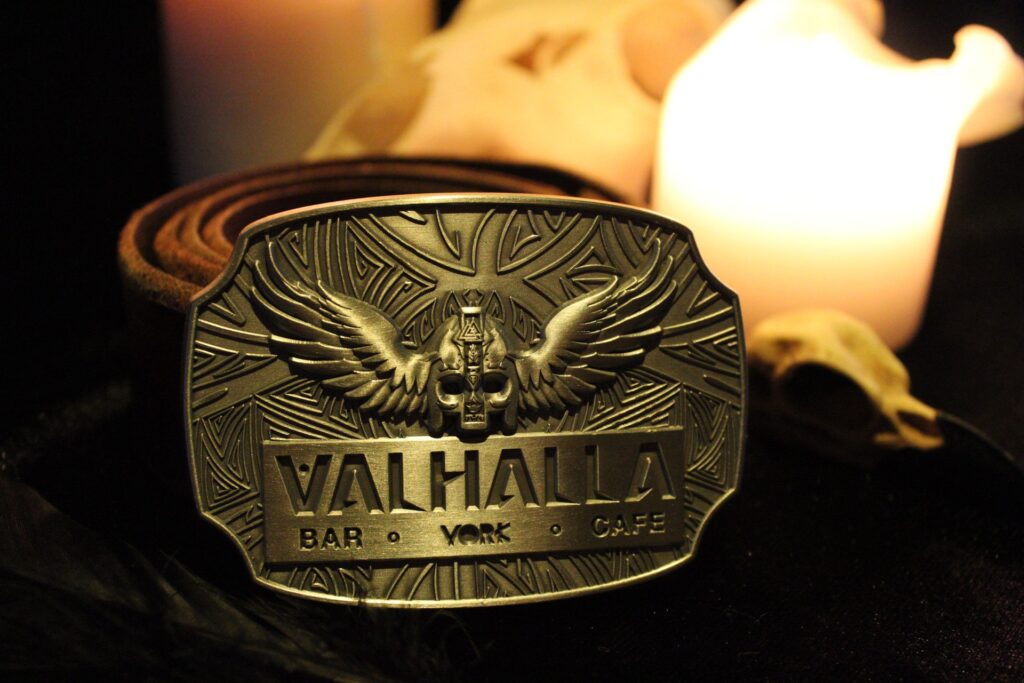 Valhalla Belt Buckle
Our
Delivery & Returns
policy
£26.50
How do you take your wardrobe to the next level and Rock it to its fullest extent? Thats right, you pair your favourite slacks with a great belt and adorn said belt with an awesome belt buckle.
A great way to stand out from the crowd is with your own Valhalla York buckle. Made from Zinc Alloy with a 3D relief casting of the Valhalla logo. It also features hand-polished antique nickel plating. At over 150 grams its also pretty hefty compared to your usual run of the mill mainstream buckles and oozes quality.
Fits any standard snap-fit belt up to 1.5 inch/38mm thick (sold separately).
Buckle 85mm wide by 5mm thick.
Online Exclusive Only. Just 50 available.
In stock