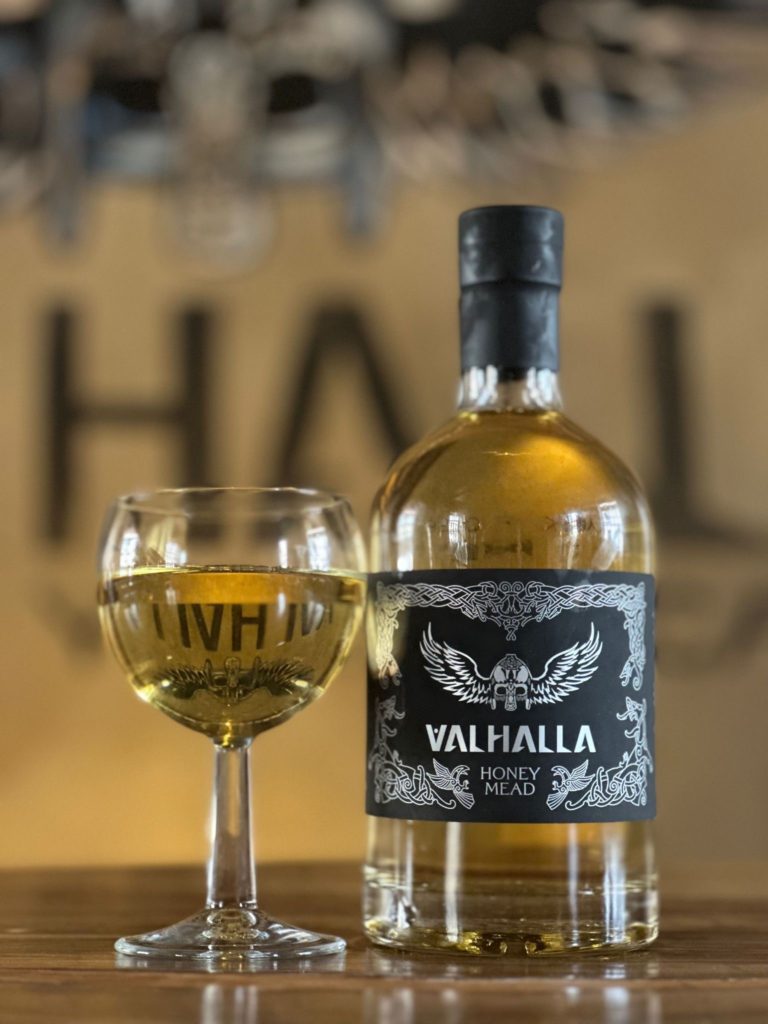 Valhalla Mead
Our
Delivery & Returns
policy
£28.00
Valhalla just wouldn't be Valhalla without mead. Widely regarded as 'The Drink of the Gods' we always stock a broad selection of mead for you to quaff in the Halls of Valhalla. Now you can get our very own mead delivered directly to your door.
You'll be sure to love our 100% wildflower honey mead. It's a traditional drop of mead this, quite delicate and with not too much honey sweetness, but just enough, to keep you coming back for more.
We recommend serving Valhalla Mead at room temperature. If you like your mead a little cooler then we suggest lightly chilling the mead or serving it over a touch of ice.
Exclusively made by the award-winning mead makers at Afon Mêl from the rural outskirts of New Quay in west Wales. Beekeepers for over a quarter of a century and having made mead for over 20 years they have quite an impressive awards list for the mead they make. They are also one of the only producers of mead to have ever won the highest award from the Guild of Fine Food, The Great Taste, Golden Fork Award
Enjoy the amazing depth of flavour and toast to the Gods.
Until Valhalla.
Ingredients and Specification;
Wildflower honey, water, yeast.
13% ABV.
70CL bottle.
Tasting Notes
Warming, crips and medium sweet.
Please note you must be over 18 to purchase this product and it is only available for sale and delivery in the United Kingdom.
In stock